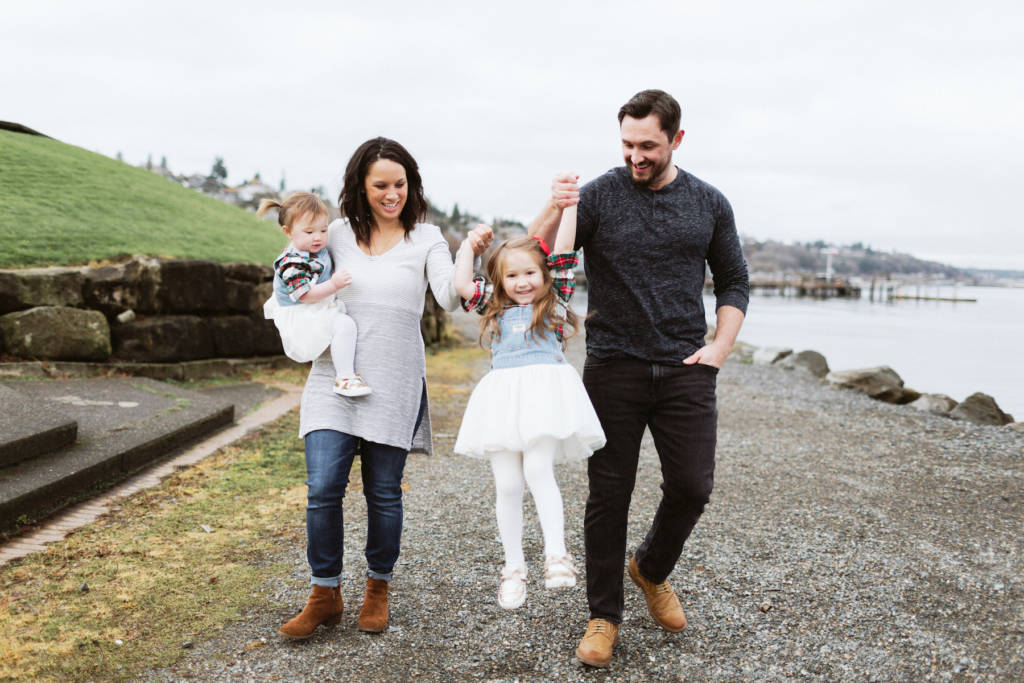 Hi! We're Ryan and Selena Frederick, founders of Fierce Marriage. We've been married for 15 years, and we've been sharing our personal successes and struggles on Fierce Marriage for six of them. We have two wonderful daughters (ages 2 and 4), and we live in the Pacific Northwest.
Fierce Marriage has grown beyond our wildest dreams. When we first launched we had a simple goal: we felt God leading us to share candidly regardless of who would read or listen.
In the years following, God blew our minds. He's grown our monthly readership (and listenership) to about 5 million people. Granted, many of those readers are just giving our content a passing glance, but regardless, we're thankful for even the smallest opportunity to present them with the Gospel.
Why Seek Partners?
This growth has been great, but it's not without complexity. We're now producing content at a rate we wouldn't have thought possible. It's now time to build for sustainability instead of just growth. That's why we're seeking partners that are like-minded and passionate about seeing the Gospel transform culture, starting with families.
If that's you, we would love to lock arms with you, our readers and listeners, so together we can build something bigger than ourselves. Here are some high points about the ministry and what you'd be a part of by partnering with us:
Mission: to point couples to Christ and commission marriages for the Gospel.
Beliefs: We're Bible-believing, Jesus loving Christians who affirm the Nicene Creed and most traditional evangelical doctrines. Read our full belief statement here.
Who: We reach around 5 million readers and listeners per month, from around the globe.
How: We write here on our blog, social media, and through books. We also host the Fierce Marriage Podcast, which consistently ranks among the top Christian podcasts on iTunes.
How to Become a Fierce Marriage Partner
We've opted to work with Patreon to make partnerships possible. Patreon is a third-party website that allows creators like us to get support directly from those who benefit from the content we create. In return, we can offer specialized content for those who are most interested.
If you'd like to learn more about Patreon and the partner tiers available to you, go here: Patreon.com/FierceMarriage
We love the Patreon funding model because it reflects how ministry was supported in the New Testament. Paul writes:

I thank my God in all my remembrance of you…
  because of your partnership in the gospel
from the first day until now. (Philippians 1:3,5)
The Apostle Paul had asked his brothers and sisters in Christ to help support him and they responded by doing so. We believe that this is still the best model for sustainable ministry—whether it's' a local church, a non-profit organization, or an online ministry like Fierce Marriage.
What's in it for you?
Our whole partnership hinges on one thing: those who choose to partner have a shared passion for gospel-centered marriages and families. If that's you, the other benefits we offer are just "icing on the cake". The various tiers on Patreon allow us to give exclusive access to partners of various levels. Check out our Patreon page to see the exact tiers and benefits. Also, feel free to answer this one-question poll to help us make it as valuable for you as possible.
We'd be honored to have your "partnership in the gospel" as we continue to point couples to Christ and commission marriages around the world. Will you join us?
Thanks for your prayerful consideration, and stay fierce!
Ryan & Selena Frederick
Co-Founders, Fierce Marriage