It's important to make a sharp distinction between love and lust in marriage. When a husband and wife love each other's souls, time and aging only strengthen their love. Lust has the opposite effect. Understanding the differences between the two will help you address toxic tendencies directly.
Here are a few key distinctions between lust and love:
Lust is selfish, love is selfless.
Lust is shortsighted, love works with eternity in view.
Lust is foolish, love is wise.
Lust rushes, love is patient.
Lust sees a person as an object to be used, love treats a person as a soul to be cherished.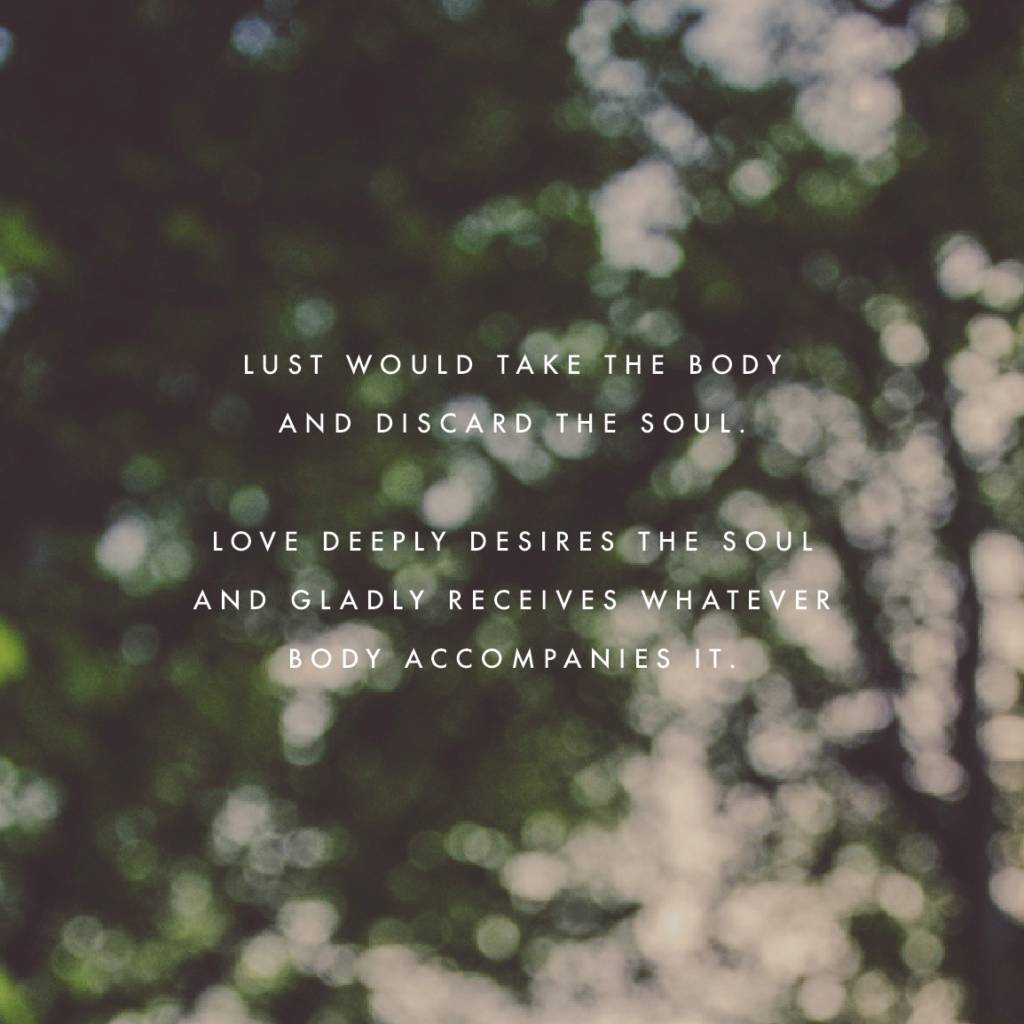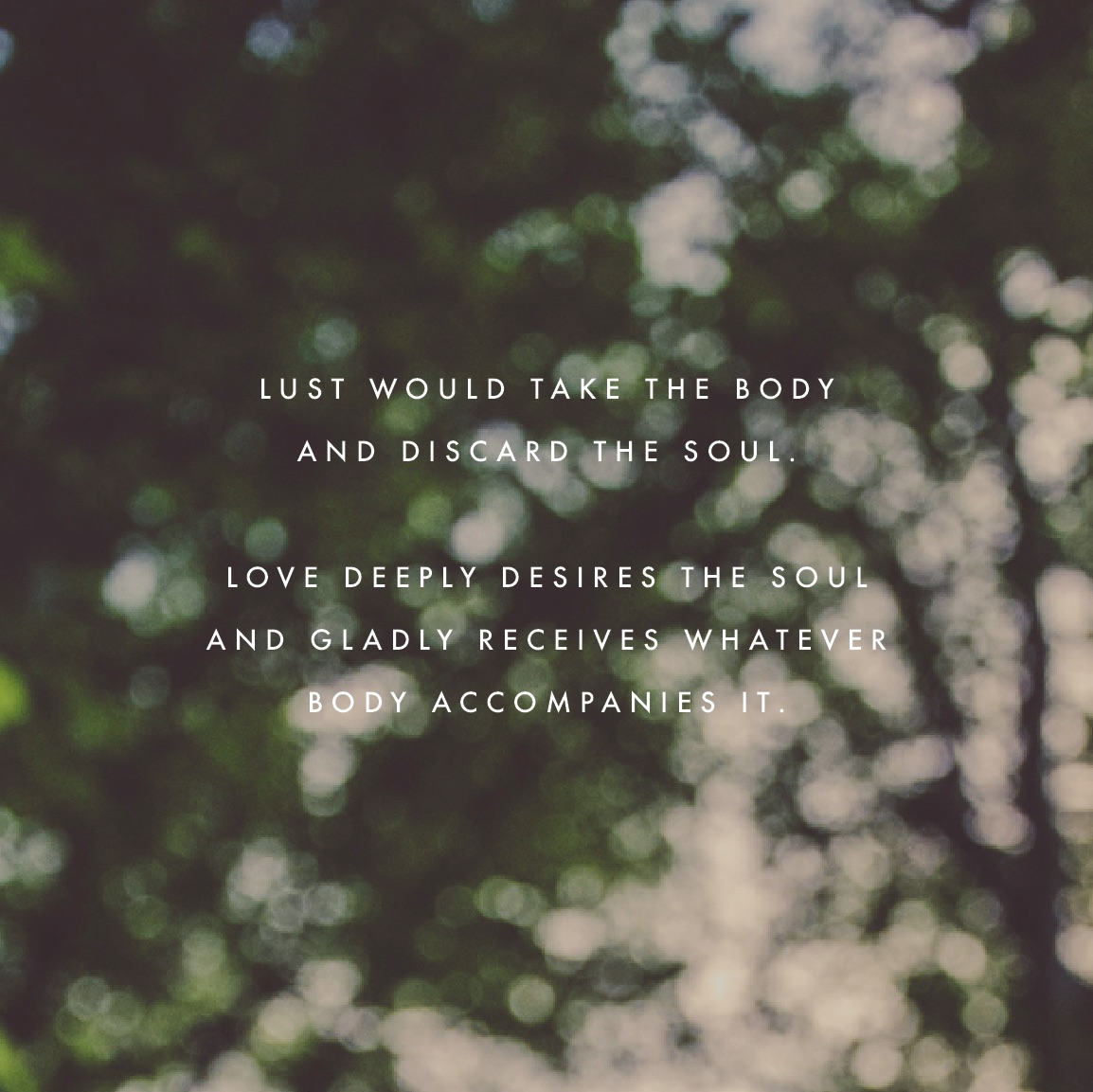 Love is not bound by physical form or time. Love sees the soul and desires it, taking whatever body accompanies it. When you view each other through eyes of love, you see as God sees. Your attraction is as sure as the God in whose image you're made. This enduring attraction is vital for ensuring that your marriage continues to be the only arena for sexual expression and satisfaction.
Consider the following passage:
"Drink water from your own cistern, flowing water from your own well. Should your springs be scattered abroad, streams of water in the streets? Let them be for yourself alone, and not for strangers with you." (Proverbs 5:15-17)
Lust corrupts your marriage but love vigilantly guards its purity. Determine to love!
By choosing love over lust you're choosing God's way, which always leads to life.
Discussion Questions
What does it mean to "love your spouse's soul"?

In your own words, what is the biggest difference between love and lust?
Discuss your answers with your spouse (and feel free to leave a comment below with your answers!).
---
About this Article
This post is an excerpt from our 30 day couple's devotional, Two as One: Connecting Daily with Christ and Your Spouse. Every day you will explore topics that affect your marriage and learn how the Gospel is central to every aspect of your relationship. Thousands of couples have gone through it and the feedback has been amazing!
Here's some real feedback we've received: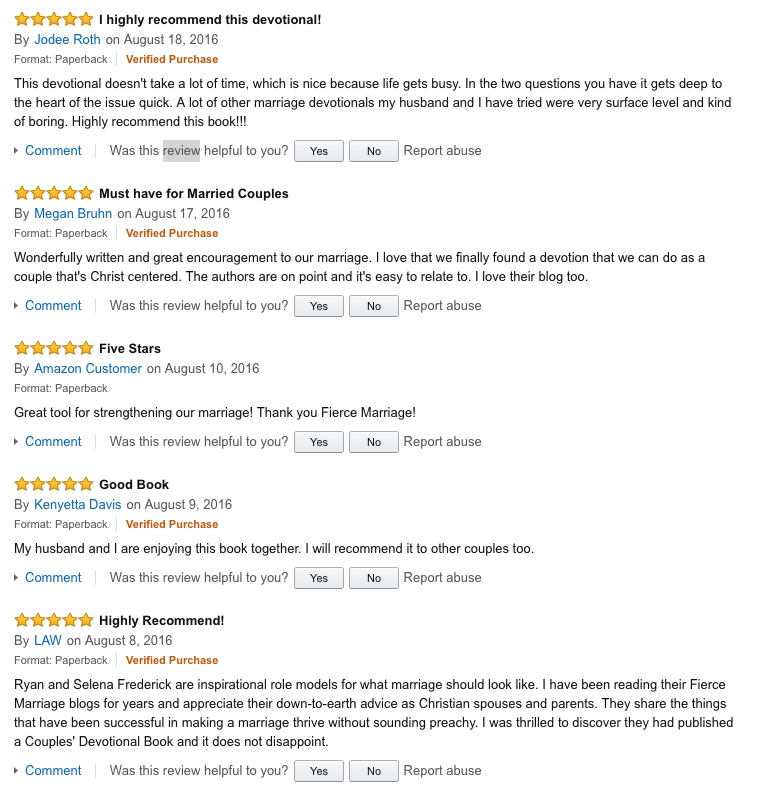 We hope you'll consider picking up a copy if you haven't already!
Here's what it looks like: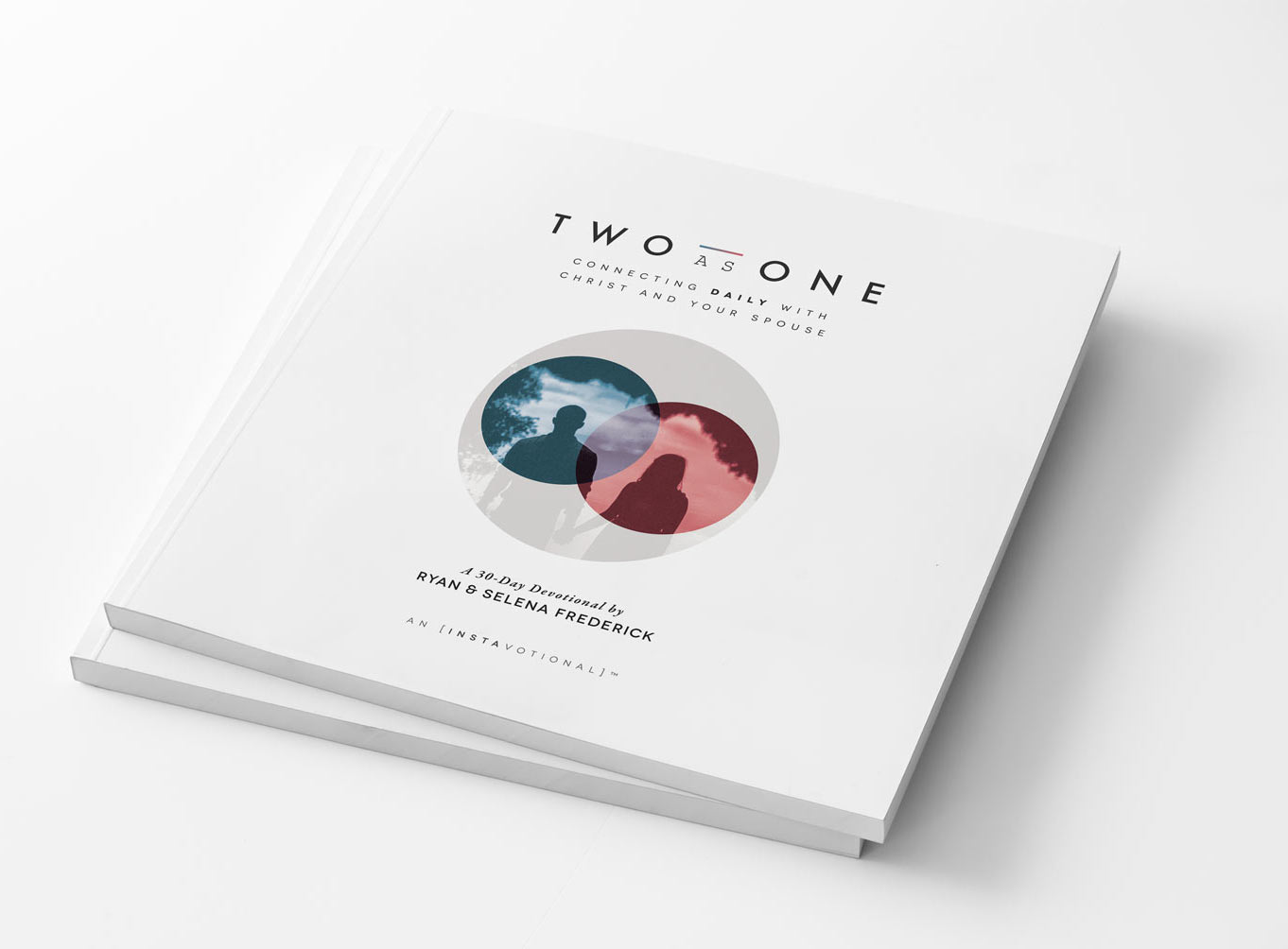 Learn more at TwoAsOneDevotional.com
-or-
Have you heard of the The 31-Day Pursuit Challenge?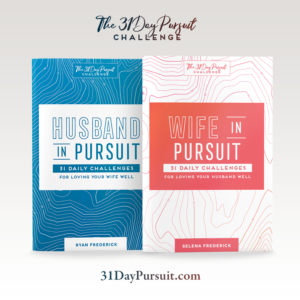 Every marriage begins with passion, purpose, and pursuit, but few stay that way. That's why we wrote Husband in Pursuit and Wife in Pursuit Together, they make what we're calling the 31-Day Pursuit Challenge. Couples are encouraged take the challenge together. We're already starting to hear stories of transformed marriages! Are you up for the challenge?