God created marriage to be BIGGER than you! It's bigger than today, it's bigger than our cultural context, and it's bigger than our struggles. Why and how is it bigger? In today's episode, we talked about seeing marriage in its proper context as part of God's plan for redemption throughout history, but also redemption in our daily lives. We hope it blesses you!
Scripture, Show Notes, and Resources Mentioned
[00:05:10]
o The Village Church:
▪ https://www.thevillagechurch.net/
▪ Resource link:
• https://www.tvcresources.net/resource-library
▪ [00:10:00]
o Bake with Jack YouTube:
▪ https://www.youtube.com/channel/UCTVR5DSxWPpAVI8TzaaXRqQ
▪ [00:25:06]
o Podcast reference: The Art of (Actually) Apologizing
▪ https://fiercemarriage.com/the-art-of-actually-apologizing
▪ [00:34:59]
o Podcast reference: Who Is the Authority in Your Marriage?
▪ https://fiercemarriage.com/who-is-the-authority-in-your-marriage o Podcast reference: Out of the Dust (Chris and Stephanie Teague)
▪ https://fiercemarriage.com/out-of-the-dust-chris-and-stephanie-teague
▪ [00:39:59]
o Classical Conversations, official website:
▪ https://www.classicalconversations.com/
▪ [00:50:06]
o Mona-Lisa Saperstein, character from Parks and Recreation show:
▪ https://parksandrecreation.fandom.com/wiki/Mona-Lisa_Saperstein
---
We'd love your help!
If our ministry has helped you, we'd be honored if you'd pray about partnering with us. Those who do can expect unique interactions, behind-the-scenes access, and random benefits like freebies, discount codes, and exclusive content. More than anything, you become a tangible part of our mission of pointing couples to Christ and commissioning marriages for the gospel. Become a partner today.
Become a Fierce Marriage Partner Today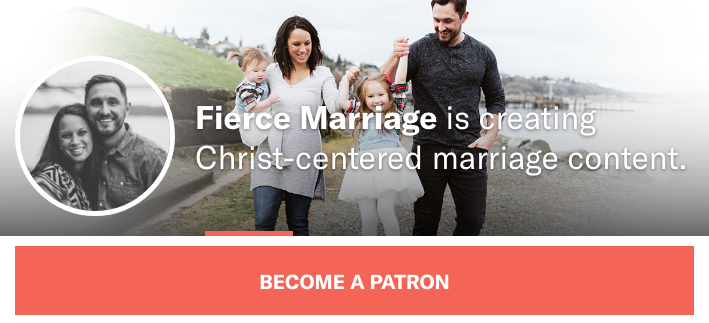 ---