The one thing Ryan wants from me is my trust. It's been something that is hard for me to give to him for many reasons, one in particular is the fact that my parents divorced when I was eight years old. God has definitely been faithful in bringing healing and redemption in my life, and he's worked all of the brokenness for my good. However, divorce comes at a cost. While my mom and I are close and I trust her one hundred percent, I've learned that I struggle with trusting my husband because I didn't have an engaged father figure around. So you can imagine how trust plays out in our marriage.
The longer we're married, the more I feel like I trust him, but it is still one the biggest areas we struggle in. Ryan hasn't done anything catastrophic to break my trust, it's simply because I have a hard time trusting in general. My default is to put on the brakes, put up the walls and cling to things (i.e. idols) that make me feel secure rather than the One who brings true, deep, eternal security.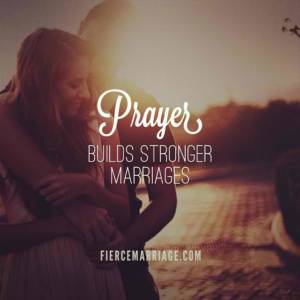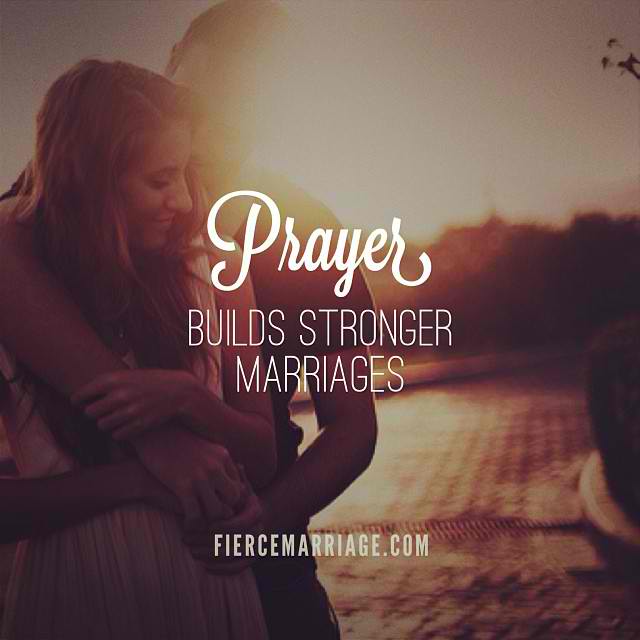 It's stifling and frustrating for Ryan when I don't trust him. He is so patient with me and I couldn't be more grateful to God for a husband who loves me like he does and who is willing to keep coming to the table to encourage me to trust him, and to trust God.
Two Ways To Grow In Trust
Not trusting Ryan is a battle that comes from me not fully trusting God. Sometimes I don't always know how to trust God. In Brennan Manning's book, Ruthless Trust, he says,
"In order to grow in trust, we must allow God to see us and love us precisely as we are. The best way to do that is through prayer. As we pray, the unrestricted love of God gradually transforms us. We open ourselves to receive our own truth in the light of God's truth. The Spirit opens our eyes to see what really is, to pierce through illusions so that we can discover we are seen by God with a glaze of love." (pg. 16)
Manning's words are convicting and liberating.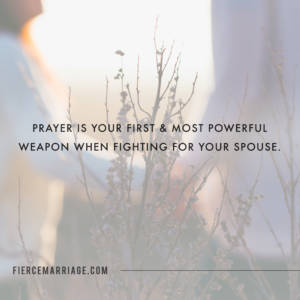 The First Way of Trust:
Growing in trust requires devoted, undistracted, conversational time with God. Before Jesus came to earth and died on the cross, the common person couldn't pray/talk directly to God. Looking at the Old Testament we see chapters full of requirements a person would have to do before they could enter the temple and pray. Even then, only prophets/men appointed by God could go into the holy of holies – the most sacred part of the temple, to converse with God. Thank God for Jesus who's death and resurrection paved the way for us to be with God. He tore the veil (Matthew 27:51) and made the way for us to converse with the Father.
Hebrews 4:16  Puts it like this, "Let us then with confidence draw near to the throne of grace, that we may receive mercy and find grace to help in time of need."
Friends, let us not grow familiar with the great price God paid for us to be able to converse and be in relationship with him. So let's stop masking our real needs with surface prayers and start being brutally honest with God. In other words, let's trust Him with our ragamuffin selves through prayer; remembering that it is so much more than listing our needs and giving God a few descriptive words of praise in between.
If we take the time to understand the depth and reality of what prayer is, and the price it was given to us at, our minds would be blown. To be able to actively engage with the God of the universe at any moment is soul changing. Praise God for his "unrestricted love" and grace that, as Manning puts it, "transforms us."
The Second Way of Trust:
Secondly, we can grow in trusting God is to spend time in the bible and get to know who the person of Jesus is and how knowing and understanding his purpose shows God's agape love for us. By knowing Jesus and understanding why he came – it leads and inspires us to trust him. Hebrews 4:12-13 reminds us that God's word is alive and active. It distinguishes between the most ambiguous parts of our make up.
"For the word of God is living and active, sharper than any two-edged sword, piercing to the division of soul and of spirit, of joints and of marrow, and discerning the thoughts and intentions of the heart.  And no creature is hidden from his sight, but all are naked and exposed to the eyes of him to whom we must give account."
Again, we are fully exposed to God, and at the same time completely loved. This is the good news of the gospel! The One who knows us the most also loves us the best.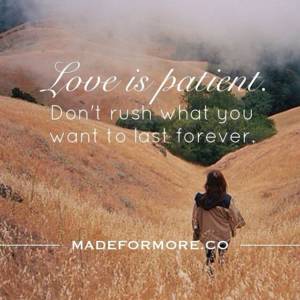 The Way of Trust
Trusting God does not guarantee the absence of trials or difficult times, especially in marriage (John 16:33), but it does mean that in the midst of those hard times, or moments where you don't feel like you can trust your spouse, we can lean into and trust Jesus. Being reminded by his words in the bible, that God is big enough and Sovereign to use hard circumstances for our good (Romans 8:28). It means we can abide in him (John 15) through prayer and time spent simply being with him.
Trusting God means we are free to die to ourselves (Colossians 3:3) by laying our fears and insecurities at the foot of the cross, and trusting that we are loved, valued, forgiven, redeemed, sanctified, and secure in Him. It's in light of what Jesus achieved on the cross for us that we can now live and learn to trust God, and in turn, our spouse.
A Journey, Not a Destination
Trusting God is a beautifully rich, lifelong journey. He is so faithful and sovereign to use what the enemy intended for bad—divorce, broken trust, etc—all for His glory and to draw us closer to him.
I'm grateful for the path God has given me to walk because I don't think I would be the same person if my parents were still married. Obviously, I don't wish divorce on anyone but through it all, God has faithfully shown me what it means to live in trust of who He is. He challenges and sanctifies me daily in this area through my marriage and to him I am eternally grateful.
Have you heard of the The 31-Day Pursuit Challenge?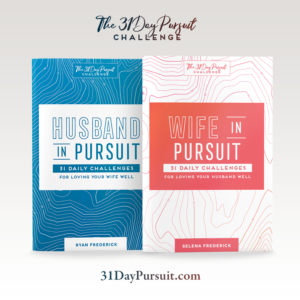 Every marriage begins with passion, purpose, and pursuit, but few stay that way. That's why we wrote Husband in Pursuit and Wife in Pursuit Together, they make what we're calling the 31-Day Pursuit Challenge. Couples are encouraged take the challenge together. We're already starting to hear stories of transformed marriages! Are you up for the challenge?