I'm not sure there is enough space in this post to write about the affects of technology on marriage, but here's a bit about my personal struggle with it lately.
Conviction
Lately, I've been feeling convicted about how much time and attention I give social media in my life.
I'm disheartened by how much my confidence and peace come from how much affirmation I get from responses to a photo or status update.
Even more so, how much I compare my life to other people's online. The internet is a new battlefield full of bomb's waiting to destroy lives whether it be pornography, cyber-bullying, or emotional affairs. The internet is, as Ryan calls it, "the wild west."
Encouragement from a friend
Last summer Ryan and I had the privilege of hanging out with Jennifer Smith (Unveiled Wife) and her husband Aaron (Husband Revolution). These two are dynamite!
As Jen and I were driving together, we got into a conversation about how social media breeds anxiety, especially in us ladies – wives, mom's, or singles ready to mingle.
Jen said something I will never forget, "It's funny because if you had the ability to look outside the frame of that friend's "perfect life" Instagram post, we would probably see a mess of things." What's outside the frame? What's just to the left or to the right?
In other words, their reality probably isn't far from our own reality.
Uncovering the truth about social media
Social media allows us to show pieces of our lives – and only the ones we choose to show, which are often just the greatest pieces and moments. This is not a bad thing, however the trouble begins when we start perceiving these as reality and not simply a beautiful moments in time.
Too many times I stumble into coveting something in that person's life (coveting: to want something someone else has – yeah, it's a sin and part of the 10 Commandments). Be it peace, financial wealth, cute clothes, a husband who intentionally thinks about cooking dinner or bringing home flowers…whatever it is, I somehow find myself comparing and coveting (which is a sin!).
How I've chosen to fight
I recently removed the Facebook app from my phone as this was continually adding to my insecurities and stealing precious time with my sweet baby girl and amazing hubby.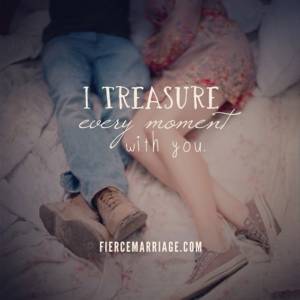 Constantly checking it, constantly scrolling through feeds – it makes me crazy, gives me anxiety and makes me feel discontented with my life, my family… my situation. It starts to steal the joy of today's blessings.
Reading Colossians 3:2,5 (ESV) brought some perspective and alleviated the pressures from social media that I was letting run my life.
"Set your minds on things that are above, not on things that are on earth. (5) Put to death therefore what is earthly in you: sexual immorality, impurity, passion, evil desire, and covetousness, which is idolatry."
God's Word provides us with instructions on how to live, how to prioritize and the reasoning behind the why. Let's step into His Word, daily, and obediently follow His lead. He knows best, loves us the most, and His burden is light and yoke is easy (Matthew 11:30).
What to do about it?
Social media isn't intrinsically bad. I do believe it can help build relationships and keep us connected to people we love. It becomes bad, however, when it becomes a source of false security or a force for imbalance in our lives.
Is social media causing you to sin? I know it can have that effect in my own life. Thank God He's not done with me, and he lovingly brings me back on course when I deviate away from Him.
Maybe you feel the same way I do. Maybe it's time to take a personal inventory by asking yourself a few questions:
Where does my validation come from? 
Where does my confidence come from? 
Where is my stress coming from? 
It's easy to find validation in things that steal our attention, social media is just one of those things. It's my prayer that I would give Christ all the power and weight for defining ME… for giving me worth, and giving me purpose.
I also pray that you would do the same.
My prayer:
God, thank you for your Word, for your instructions that you lovingly placed here on this earth for your children. Help us to continue to following you and fighting fiercely for our marriages by putting social media and any other "idol" in it's place. I pray for myself, that you would help me to not allow moments to be stolen, to realize the weight of each decision. I pray for my fellow sisters and brothers in Christ, that they will hear Your voice and confidently obey, knowing that it is because you love us, that you ask us to follow you. Thank you for another day, another moment of life and freedom to breathe in your blessings everyday. In Jesus' precious and mighty name, Amen.
Simply click an image to expand, then select where you want to share it.
(Photos by Jeff Marsh)
Have you heard of the The 31-Day Pursuit Challenge?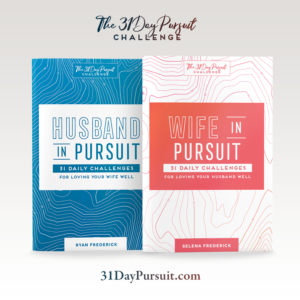 Every marriage begins with passion, purpose, and pursuit, but few stay that way. That's why we wrote Husband in Pursuit and Wife in Pursuit Together, they make what we're calling the 31-Day Pursuit Challenge. Couples are encouraged take the challenge together. We're already starting to hear stories of transformed marriages! Are you up for the challenge?